Typhon Generates Alpha with Active Commodity Trading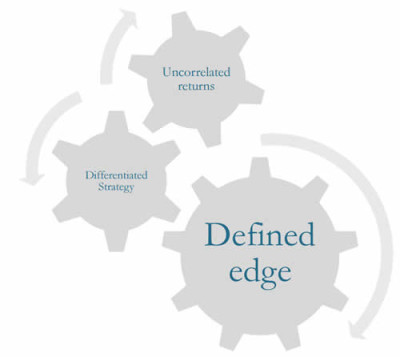 What We Look For in Managers
Typhon looks for managers that have a clearly defined edge within the markets they trade. In most cases, this leads us to focused, niche managers. Typhon strategies are uncorrelated to each other as well as the broader universe of CTAs and tactical traders.
The Typhon Distinction
Market Coverage.  Typhon is plugged-in to the universe of emerging traders, and identifies distinctive specialists with defined edges.
Due Diligence. Typhon has a rigorous due diligence process to cull the universe of emerging managers.
Operational Support. Typhon provides its managers with best-in-class legal, compliance, accounting and administrative support.
Risk Oversight. Typhon has an independent, empowered risk management committee that monitors our strategies on a daily basis.
Investor Relations. Typhon has well-established relationships across the universe of investors in emerging and tactical traders.
No Additional Fees. Our investors do not incur any fees, unlike with fund-of-funds or consultants.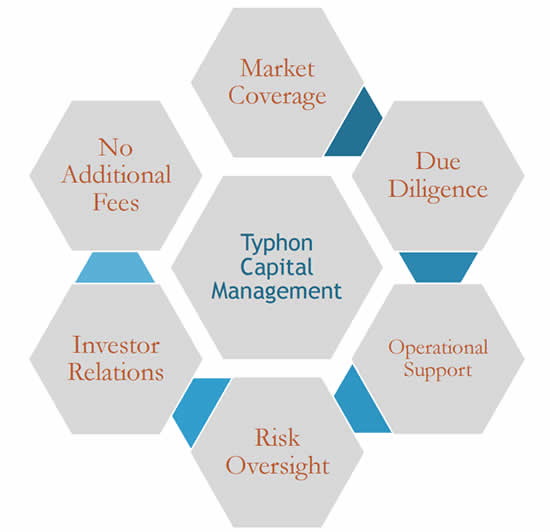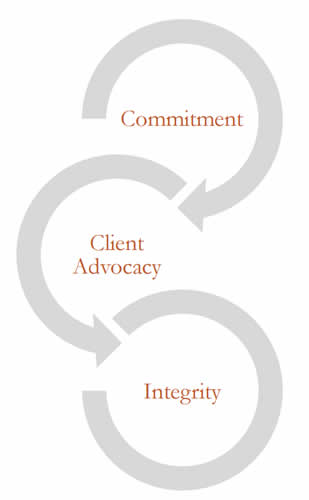 Typhon protects clients by:
Playing an active role in ensuring that market participants are properly represented.
Advocating for customer protections the Commodity Customer Coalition, which our CEO co-founded. Mr. Koutoulas represented approximately 20,000 MF Global and PFG customers in bankruptcy court with great success, completely pro bono.
Three years of service on the NFA Board of Directors, culminating in a CFTC whistleblower complaint against senior management.
Ensuring those same ethical standards are upheld by our managers and staff.
Typhon's strategies are highly uncorrelated from broad markets and the CTA indices.
Unified Operations, Independent Risk
Independence
The Risk Committee is independent from each of our trading groups. We protect our investors by ensuring that our managers are operating within their guidelines.
Pre-established Limits
Risk criteria is not ad-hoc. The Risk Committee establishes risk guidelines for each manager before it starts trading on our platform.
Empowered
The Risk Committee has the authority to reduce exposure in the event that a manager has breached its risk limits. We both monitor AND manage risk.
Strategy Review
All strategies are reviewed on a regular basis; not just when there are issues. The Risk Committee is constantly aware of the trading positions. It wants to be aware of any potential issues before they develop and work collaboratively with our managers to help them best position their portfolios.r.
Proprietary Tools
Typhon has developed a suite of proprietary tools that are customized for each strategy. We also make our risk analytics available to our investors.
Feedback
Because the Risk Committee is comprised of experienced risk managers, we work with our managers to help them structure positions with the most appropriate risk profile. We strive to be collaborative not solely overseers.